We advance visionary and practical new solutions for big challenges facing public education.
---
Combining direct experience in hundreds of schools, using high-quality research and curious problem-solving, we advise education leaders who seek dramatic improvements for all students, especially historically underserved students. If these are your values, we'd like to talk about working with you—contact us!
---
FEATURED BRIEF
Innovative Staffing
Staffing shortages have plagued some schools for decades. How can innovative staffing designs help—and boost learning? The Opportunity Culture initiative offers schools new tools to address staffing shortages, including high-paying advanced roles, improved support for new teachers, and staffing models that do not require filling every teacher vacancy to ensure that students have access to excellent instruction
---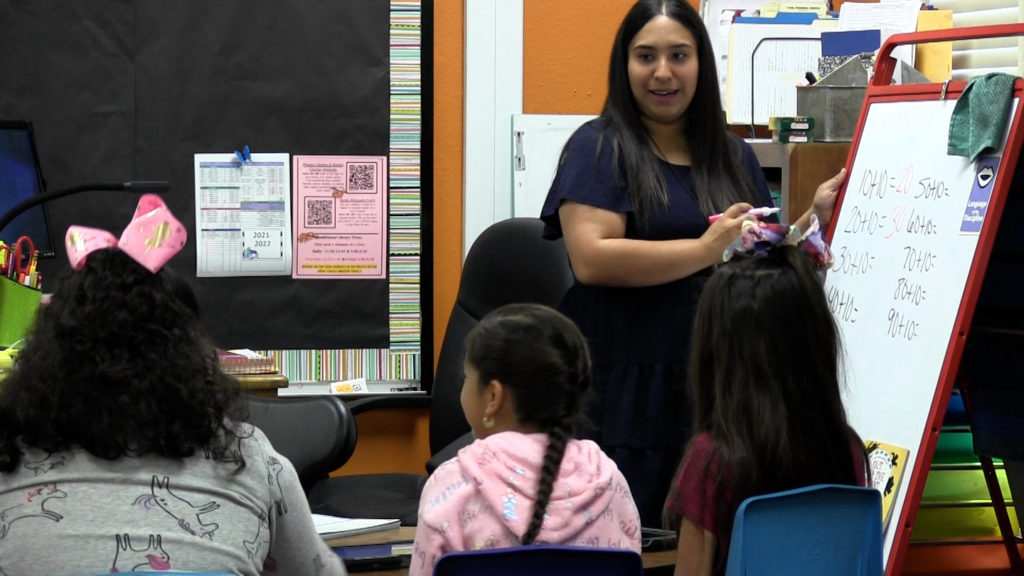 ---
FEATURED VIDEO
Paid Teacher Residencies
Opportunity Culture schools can build teacher pipelines through yearlong, paid teacher residencies. Residents play critical roles for students and teachers by serving on multi-classroom leader teams, while learning teaching skills from excellent teachers. Paid residencies also address the need for teacher candidates to earn income while obtaining degrees, lowering the barriers to entering the profession.
---
---
FEATURED POST
Small-Group Tutoring
How can Opportunity Culture models maximize the research-proven power of tutoring? This post briefly explains how, with multi-classroom leaders guiding their teaching teams, schools can scale up effective small-group tutoring by paraprofessionals and team teachers, helping reach all students with personalized attention.
---
---
FEATURED POST
Addressing Teacher Shortages
What if you could improve student outcomes even in a time of rising teacher shortages? Many schools and districts report feeling stuck on the hamster wheel of trying to fill all their open positions—a struggle that has been worsening for years. Read about a solution that could take principals out of chronic emergency hiring mode, and two principals' stories.
---
---
We:
Advise federal, state, and local policymakers on visionary and practical ideas for effective policy
Convene policymakers and implementers to determine next-generation solutions
Advise foundations on areas of investment and support in education
Aid leading nonprofits in implementing cutting-edge ideas
Foster networks among leading educators and policymakers
Lead and participate in panels and conferences about policy and implementation
Our new solutions have included:
---
FEATURED REPORT
Opportunity Anew
In the wake of Covid-19, the U.S. pre-K–12 education system needs more than a refresh. We need to think anew. This brief recommends the means through federal policy to bring critical, effective instructional and emotional supports to millions of teachers and their students—for a price tag the country can not only afford, but sustain long-term.
---