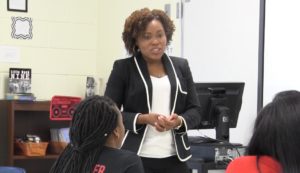 When you're not sure where to start, ask your students! Well, not always, but when I came to Charlotte, North Carolina's James Martin Middle School as a multi-classroom leader in 2014, I felt overwhelmed.
I started as the MCL for sixth grade, where for the previous three years the students had been experiencing negative learning growth — falling further and further behind. By my second year, my teaching team's students exceeded the state's expected growth targets in literacy and achieved double-digit growth in overall proficiency.
How did we accomplish this? We began by surveying our students about their interests, trying to learn what motivates them and how to better serve their needs.