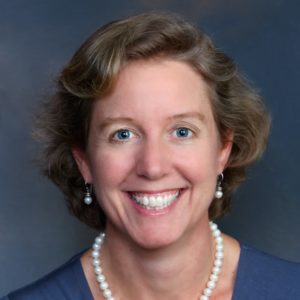 LUCY STEINER is the senior vice president for educator excellence and implementation services and a group director at Public Impact. She spearheads implementation of Opportunity Culture staffing models in schools and districts nationwide, leads complex projects, manages and develops consultants, and serves on the firmwide strategy team. She and her project teams deliver research, training, and consulting on a variety of critical education issues, including teacher and leader policy, school restructuring and turnarounds, and teacher professional development. Her work often provides a bridge between district leadership, school leadership, and instruction. A former high school English teacher, Ms. Steiner holds a master's degree in education and social policy from Northwestern University, and a B.A. with highest honors from the University of North Carolina at Chapel Hill, which she attended as a Morehead Scholar.
Example Projects: Ms. Steiner leads Public Impact's work with schools and districts nationwide to implement the firm's Opportunity Culture initiative to extend the reach of excellent teaching to many more students. She has co-authored extensive selection, development, and evaluation Opportunity Culture toolkits, and she co-authored an article for School Administrator magazine on turnaround principal competencies. As part of her work for the Barksdale Reading Institute, she led a three-year evaluation of four turnaround schools in Mississippi, with a focus on whether principals were using the leader actions associated with successful organizational turnarounds. In addition, she has led workshops and webinars with school, district, and state policymakers on using competency-based screening and hiring practices to improve leadership in chronically failing schools.
She also served as editor-in-chief of TeacherLedProfessionalLearning.org, a website from the Pahara-Aspen Teacher-Leader Fellows that walks readers through the steps needed to design a teacher-led, job-embedded professional learning system.
Contact Lucy