Today's Hechinger Report highlights Opportunity Culture in Edgecombe County Public Schools, a rural North Carolina district, noting its effects on:
teacher recruitment (schools using this model have historically started the year with two to four  empty teaching positions, but this year had none),
"profound collaboration among teachers,"
and strong student growth (North Edgecombe High School has exceeded growth expectations two years in a row and entered the top 20 percent of schools in the state on that measure).
Noting these "major accomplishments" in Edgecombe County, reporter Tara Garcia Mathewson quotes Erin Swanson, Edgecombe's director of innovation, saying that Opportunity Culture could be transformational.
"We know that in order to really do things differently," Swanson said, "to reimagine what education looks like for our kids, we have got to have the most amazing people at every level."
Read more about North Edgecombe High's principal Donnell Cannon (recently selected as an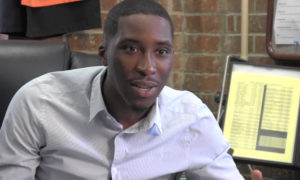 Opportunity Culture Fellow) in the Fall Opportunity Culture newsletter. And don't miss the latest newsletter, which includes a spotlight on North Carolina districts' Opportunity Culture student growth results.
And check out the latest slide deck from Opportunity Culture on Multi-School Leadership–see all Multi-School Leadership materials here.